Lecture "light and shades"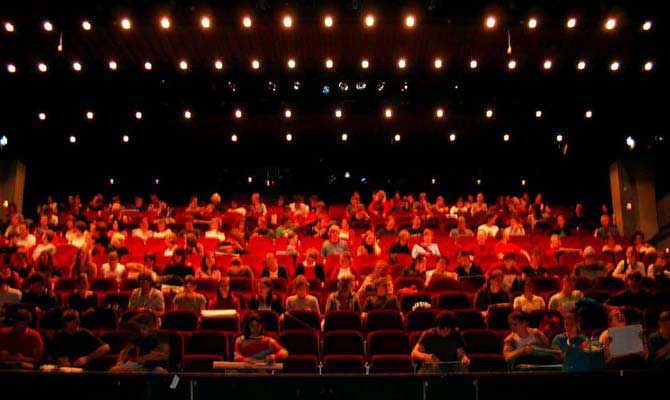 | | |
| --- | --- |
| Year: | 2004 |
| Location: | Dresden, "Theater der Jungen Generation" (Theatre Of The Young Generation) |
| Client: | Dresden University Of Technology, Faculty Of Architecture |
During an introductory lecture, the phenomenon "light" is made clear, using examples from nature, art and architecture. Based on the biological preconditions of "vision", the differentiated and ambivalent effect of light and shadows are explained and continuative tendencies and changes in architecture are pointed out. On the basis of 10 different lighting settings of the identic stage setup, changes in the perception of the room are demonstrated.
© 2022 Zwicker Lichtkunst, Source: http://www.lichtkunst.org/en_US/projects/Theory/Lecture_light_and_shades.html