Blue Scene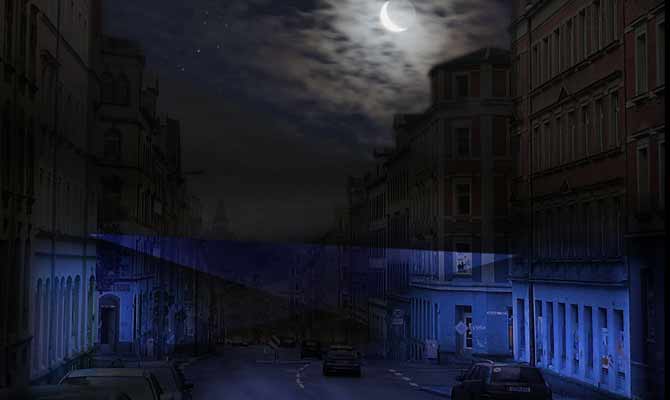 | | |
| --- | --- |
| Year: | 2012 |
| Location: | Sonnenberg, Chemnitz, Germany |
| Client: | Stadthalten Chemnitz e.V. |
A crossing in a district of Wilhelminian style is taken out of its urban context and turned into a space of art, which reminds of a stage or movie setting.
Blue is the color of the night.
By chance, pedestrians and cars get into this blue scene and, knowingly or not, take part in this cool night scenery.
© 2022 Zwicker Lichtkunst, Source: http://www.lichtkunst.org/en_US/projects/Temporary/Blue_scene.html